WooCommerce Themes & Plugins
Latest Wordpress & WooCommerce Projects
Wordpress Services
WordPress services
WordPress Installation & Setup, Complex Server Migrations, WP Security Audits and more
Development
We specialize in designing custom WordPress themes and building custom WordPress plugins. Helping you take your business to the next level is what excites us.
WordPress WooCommerce Support
We will just take care of your WordPress site through our WordPress experts. We also offer support services for your Woocommerce based webshop
Plugins & Themes
Visiting our marketplace you will find the best premium Plugins and Themes for WordPress and some of the most popular WP platforms like Woocommerce.
eCommerce Solution
We provide a dedicated service to start your own WordPress based webshop from scratch.
WordPress and Wocoommerce Site Maintenance
Let us manage your Website so you can manage your business
What are people saying…
I work with developers from around the world on small and large projects for clients. A number of things stand out for me, when working with Scriptbox team. His immediate responses make communication fast and effective. His reliability helps me keep deadlines and deliver results to sophisticated clients. Often the quality of plugins, themes and solution really only shows later, when live and in action. It's of great value, to work with a developer Toni, knowing that his output is flawless and support is world class.

Chris Lüscher @ xeh.ch

Scriptbox.io is an absolute joy to work with. They are responsive, articulate and see the big picture. They have many times assisted us on project development and, not only has been available at some very odd hours (like weekends) but, They always have ideas on how to make things better than they are. So they not only are a gifted coders, but they have the business acumen to understand if the solution is the best for the end user. That is a trait that is above and beyond the average hired hand.

Doug Sooley @ C3IT Solutions, LLC

Over the years I've hired Scriptbox.io for dozens of projects. When I encounter problems with WordPress, they are the first to contact. They doesn't just 'fix the problem', but he provides a solid solution. I highly recommend his services!

Maarten Z. @ Trender.nl

Scriptbox.io have been great in helping me out with my client website. I had various conflicts with WordPress  and some plugins that crash the web completely. Not only the site was repaired quickly and efficiently he also gave some very useful advice about which plugins to use. I highly recommend it.

Raul López @ itsasunnyday 

I have been working for some time and a lot of mods with Scriptbox and I am very convinced of their reliability, quality and creativity.
Any modification was implemented perfectly and without problems in time.
I also received support with problems and questions at any time.
The support is top class! Scriptbox knows very well with WordPress and WooCommerce.
>With his help, my project is one of the leading portals for sailing holidays in Germany.

Andreas M. @  12-mitsegln.de

They worked on several projects for me and I've been very happy with the results. He's done everything I requested at a very competitive price. I wouldn't hesitate to hire him again.

M. Lancaster @ Gift Shopping In Maine
From the Blog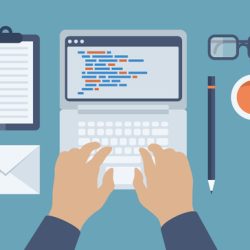 We're pleased to announce a new plugin we just developed for the WordPress e-commerce plugin 'WooCommerce'. As a WooCommerce agency, it's very important for us to pay attention to our client's needs and feedback. Several clients reported the existing limitations in WooCommerce to allow the store admin to filter the existing orders. By default, WooCommerce only allow the […]