Description
Cashnet Payment Gateway for WooCommerce
Offering the right payment gateways to your customers is an essential part of any E-Commerce system. In the university context, most e-commerce websites trust on CASHNet, maybe the most popular payment processor for this environment. CASHNet payment processor allows universities to handle the credit card payments using a unique payment gateway.
On the other hand, WordPress is the most popular CMS in the web ecosystem and WooCommerce is right now the most popular e-commerce platform in the web. So, with this in mind, we have developed this cashnet payment gateway for Woocommerce.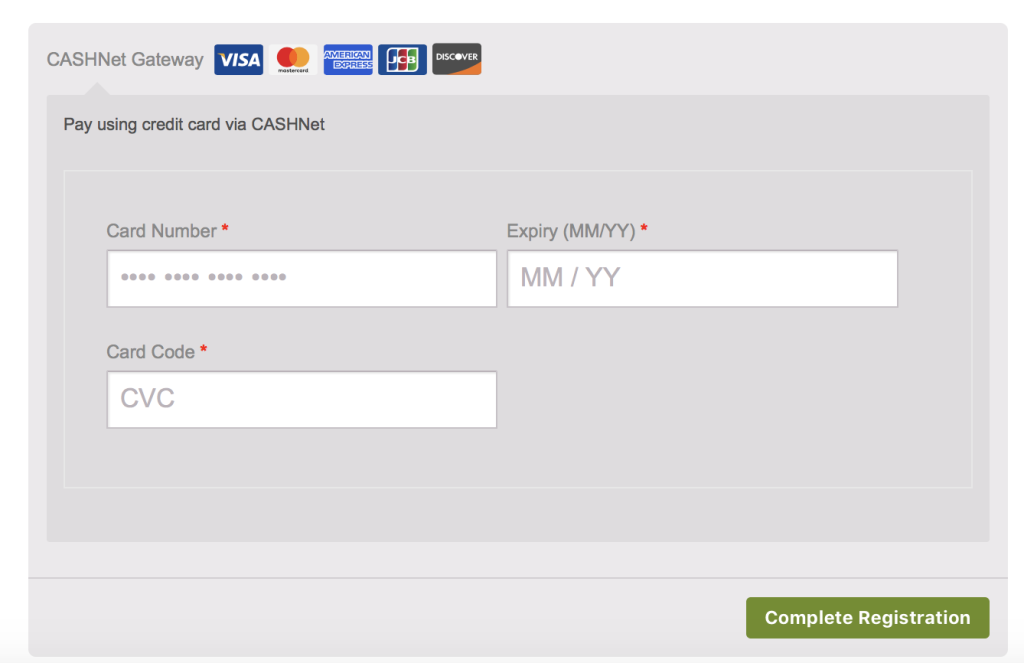 Some relevant features of this plugin:
Easy to install and setup.
Settings Page: The plugin includes a settings page under woocommerce>checkout
Support credit cards via cashnet: Visa, MasterCard, American Express, JCB, Discover
Sandbox/Live Mode: You can enable the test mode to test your payments using the cashnet sandbox. (Note that in test mode, your merchant ID may change. Please check it with your cashnet support team)
Support for total and partial refunds.
The purchase of this subscription entities you to 1 year of updates and support from the date of the purchase.
Coming soon (not in version 1.0):
Support for automatic subscriptions / memberships.
How to Get Started:
Buy this extension
Download & Install into your WooCommerce website.
Read the plugin instructions included in the plugin text file
Go to cashnet and collect your gateway settings required to setup the woocommerce gateway.
Enable your cashnet gateway (WooCommerce>Settings>Payments)
Save this information on your WC settings page (WooCommerce>Settings>Payments>Cashnet)
That's it! Enjoy!
Changelog:
1.0: October 23, 2018